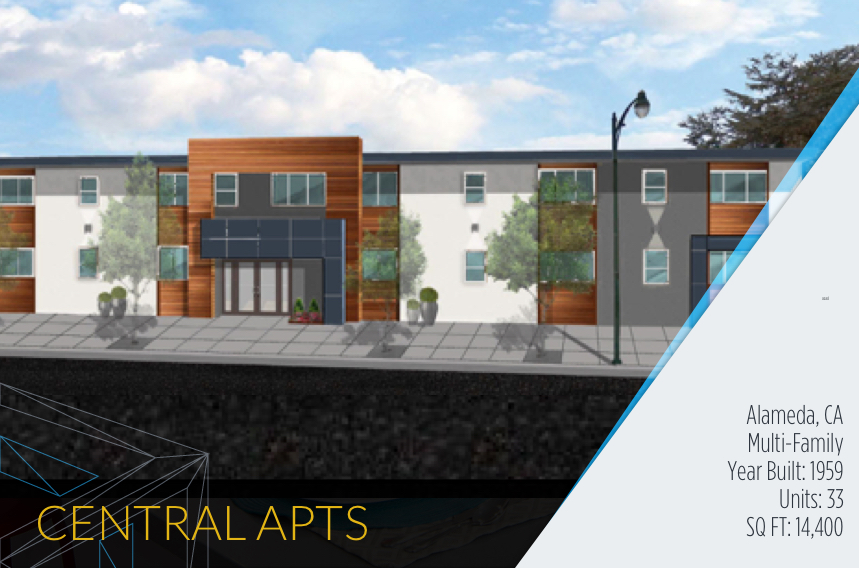 TCG recently entered its first co-sponsor joint venture with its investment in a 33-unit multifamily property, located in the city of Alameda, CA. Located close to Alameda Landing Shopping Center, Oakland, and San Francisco, Bay View Apartments is TCG's first oceanfront property featuring gorgeous views of the San Francisco bay. Originally constructed in 1959, the property is a two-story building with 14,400 SF of net rentable area.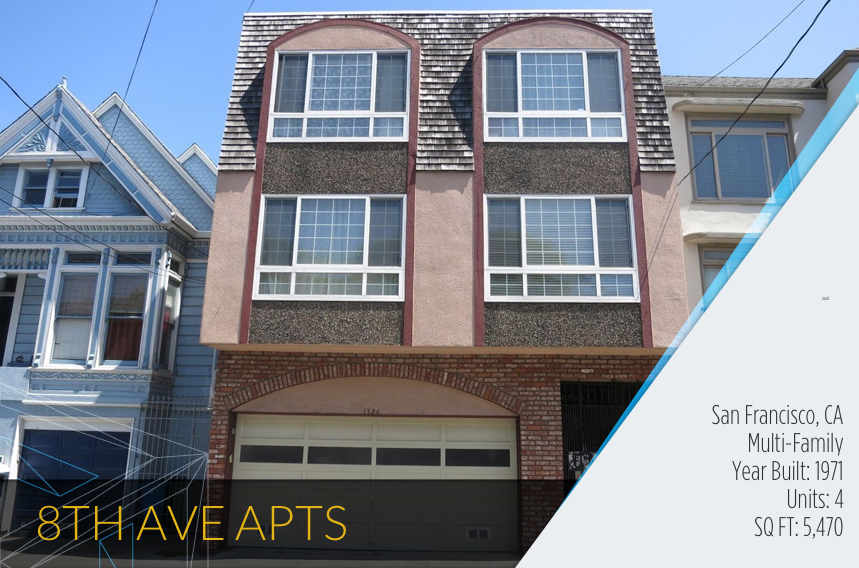 8th Ave Apartments is located in the Inner Sunset neighborhood of San Francisco which is blocks away from Golden Gate Park and nestled next to the University of California, San Francisco (UCSF) Parnassus Campus and Medical Center. 8th Ave was originally constructed in 1971 and consists of four apartments in a three-story building, totaling 4,104 SF of net rentable area. After closing with a 30-day escrow period, TCG is set to start designing and permitting two additional dwelling units (ADUs) to the ground floor of the property.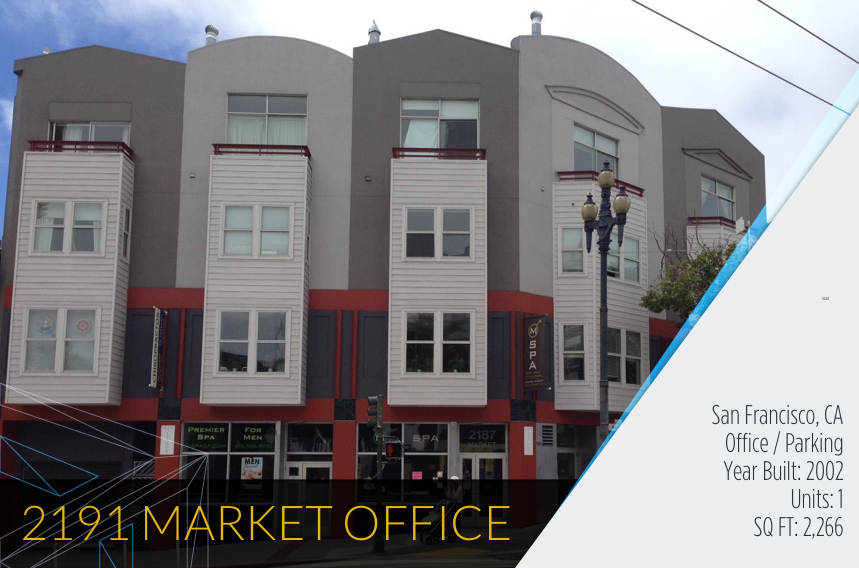 Located in the Duboce Triangle of San Francisco, the office serves as TCG's new headquarters. The 2002-constructed property includes six office condominiums along with an 18-car parking garage. After closing escrow on the property in June, TCG began a full-scale interior remodel, utilizing TCG Construction to build out a self-designed space. TCG completed its custom build out and officially took occupancy this past November.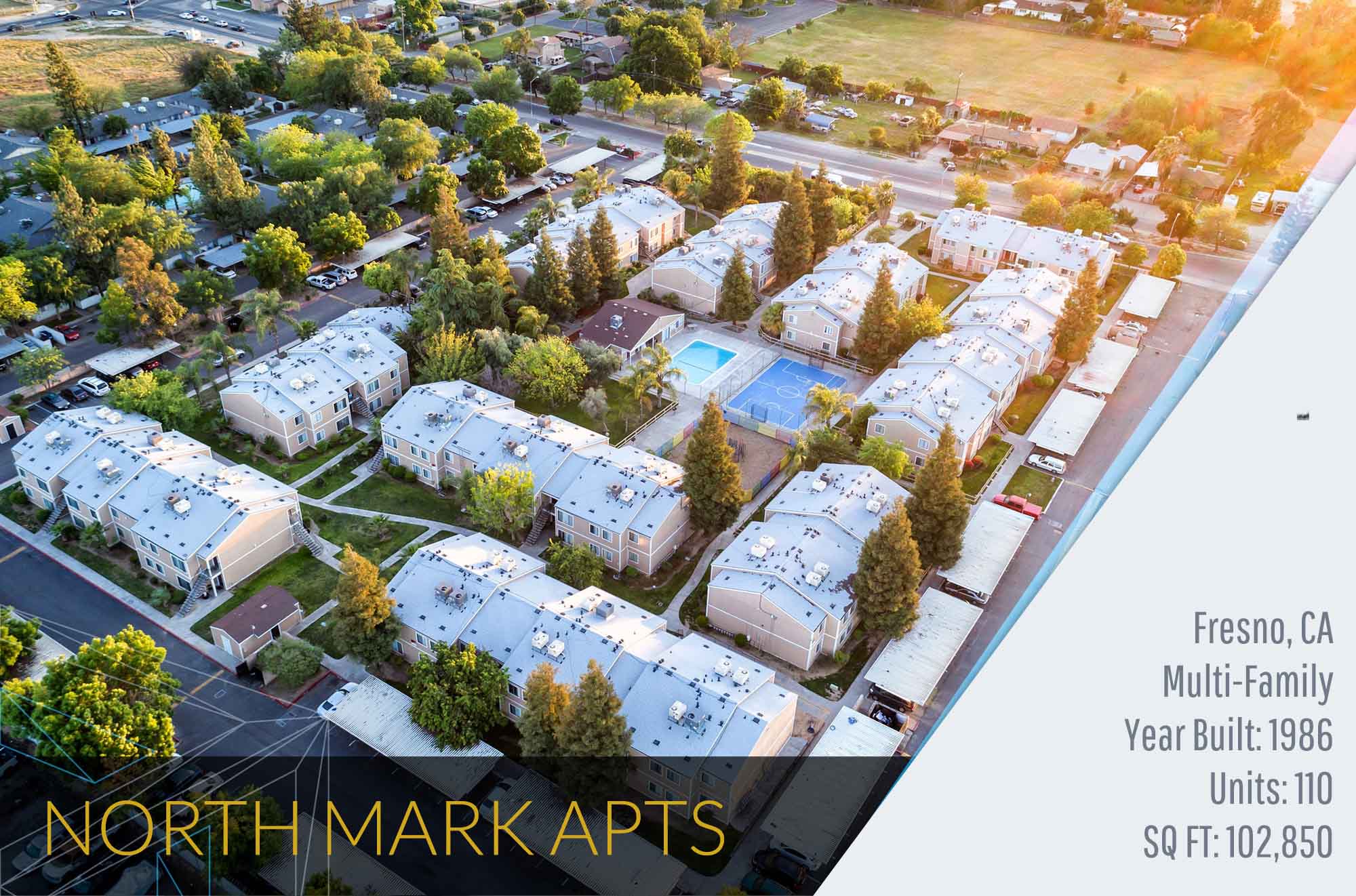 Acquired in 2018, Golden Gardens is a 110-unit garden-style apartment community located in Fresno, CA. The property is spread across 5.4 acres of land featuring a generous ratio of open space and a wide array of amenities. On-site amenities include: gated entry, a HD security camera system, a swimming pool, laundry facility, basketball court, children's playground, covered parking, and robust landscaping. The Property offers convenient access to the I-99 highway, the major artery of the Central Valley connecting the San Francisco Bay Area to Southern California. The location makes it ideal for those commuting to all major employment centers in the San Joaquin Valley – a six-county region with a population base of over 4 million people.
Currently under project execution, the plan for this property is to renovate the interiors to the standards of TCG properties and improve on-site amenities, including the additions of a fitness center, a turf soccer field and a community BBQ area.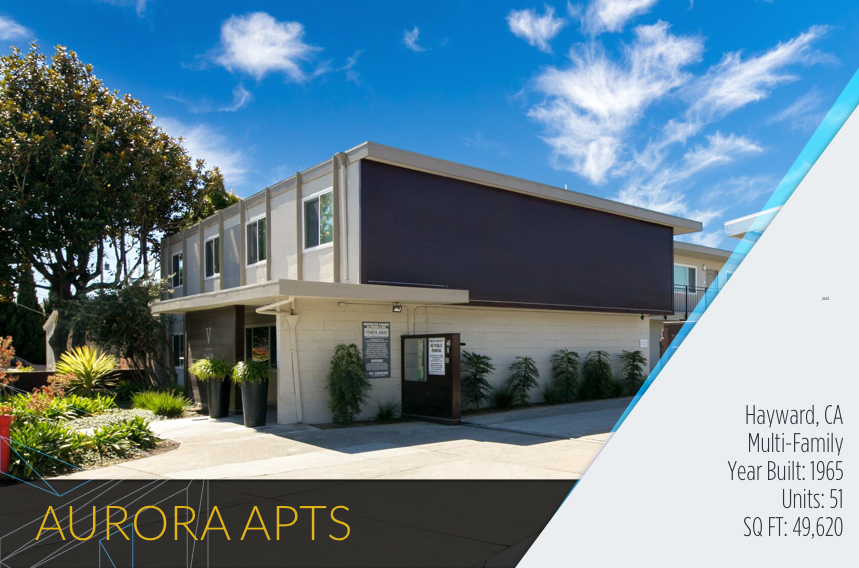 Acquired in November of 2017, Gading Apartments is a 51-unit garden-style apartment community. The project execution includes a full apartment interior renovation, community amenity upgrades, construction of a fitness center, and a solar panel system mounted on new carports – designed to offset 100% of the properties electrical consumption.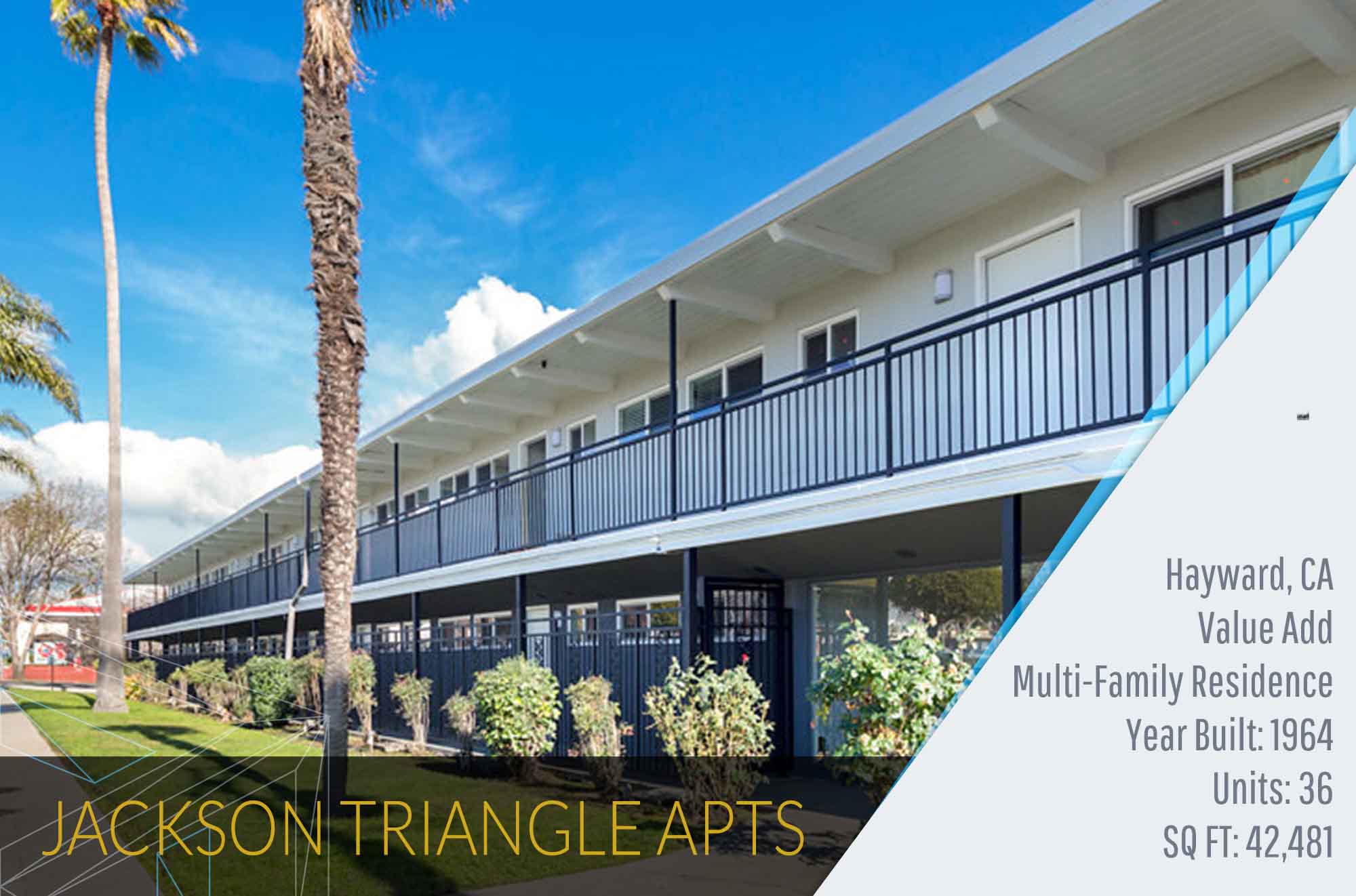 Acquired in August of 2017, Jackson Triangle Apartments is a 70-unit garden-style apartment community located in Hayward, CA. The Property is located near the San Mateo Bridge and I-880 Freeway, making it an ideal location for those commuting to and from Silicon Valley and Oakland. Directly across the street from the Property is the Jackson Square Shopping Center, which features several anchor tenants including Starbucks, Safeway, CVS, 24 Hour Fitness, Chase Bank, and Walgreens. The project execution includes a full apartment interior renovation, community amenity upgrades, exterior finishes and a solar panel system designed to offset 100% of the properties electrical consumption.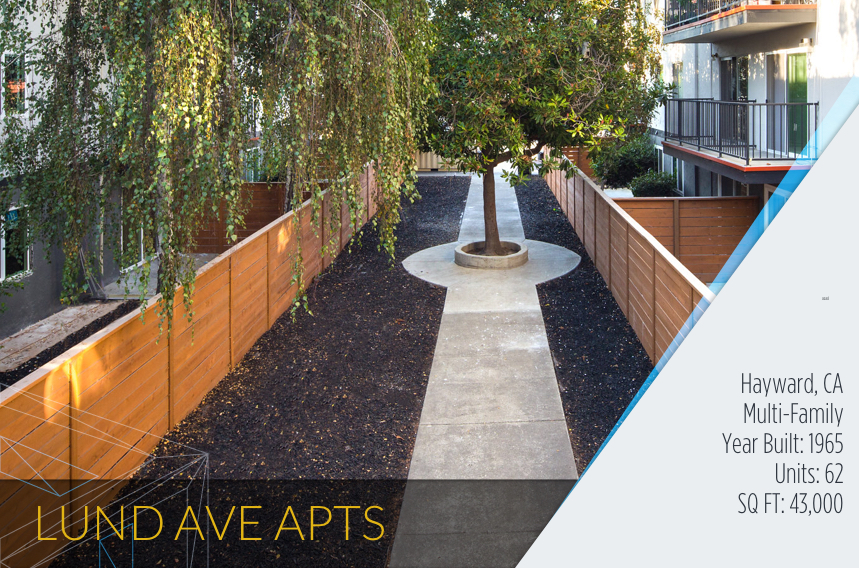 Acquired in December of 2016, Tiki Garden Apartments is a 62-unit garden-style apartment community located near downtown Hayward. Our renovation plan includes a full cosmetic renovation of each unit interior, an upgrade of the Property's electrical system, the installation of solar panels, and the addition of several common area amenities. Our mission is to create an attractive community that will serve a safe, comfortable, and energy efficient standard of living for the City of Hayward and its residents.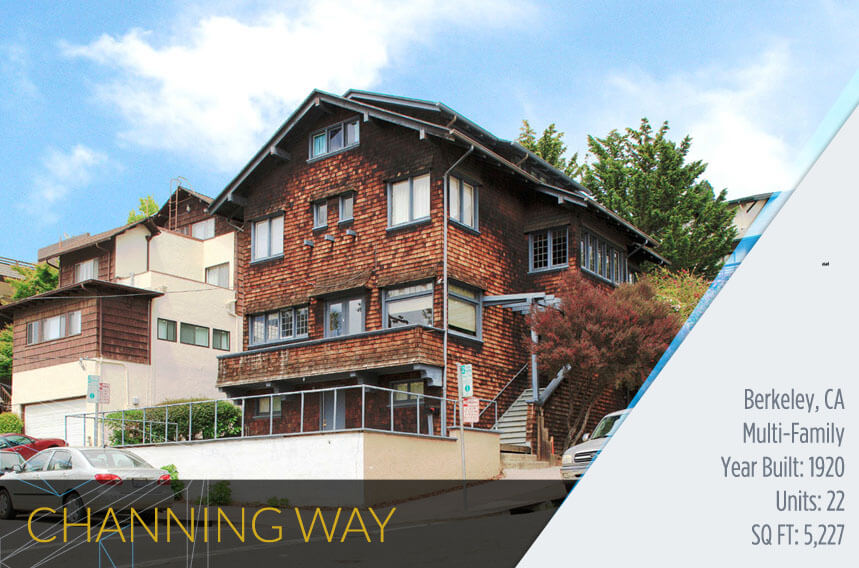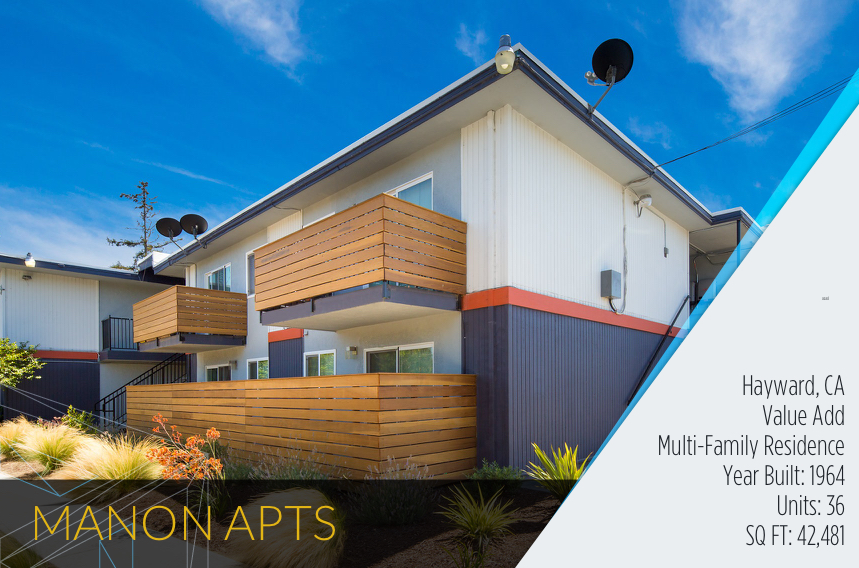 Manon Apartments was acquired in April of 2016, and features 36 three-bedroom floor plans. The project is currently under renovation with a scope that includes updated modern interiors, a new roof, upgraded electrical systems, repaved asphalt and fresh landscaping. With sustainability in mind, this project will be retrofitted exclusively with Energy Star products, water efficient plumbing fixtures, and a roof-mounted solar panel system.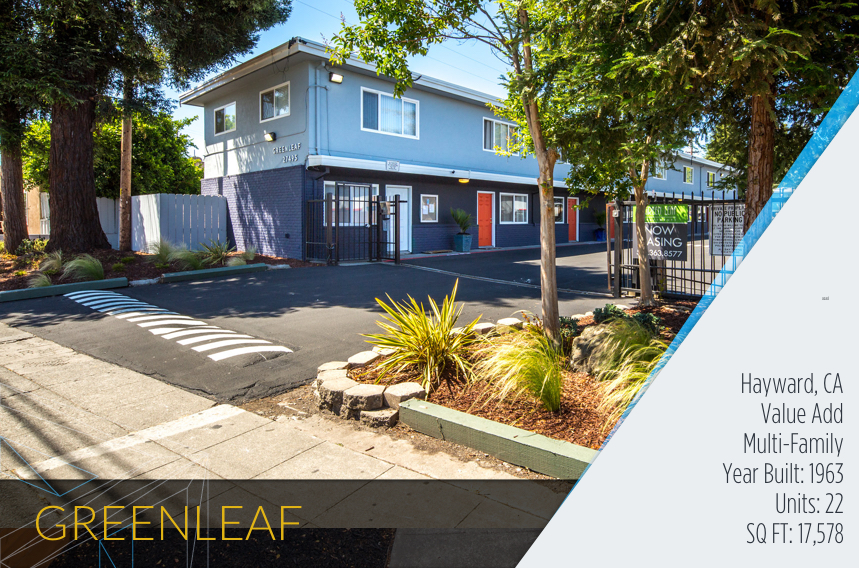 Acquired in August 2016, this property is located in Hayward, CA, and features 22 two-bedroom townhouse style apartments. Currently under project execution, the plans for this property include full-scale, property-wide renovations. The interiors of the 2-bedroom apartments have been fully renovated, with high-end finishes and energy efficient appliances. A new roof, upgraded plumbing and electrical systems, fresh asphalt, upgraded security systems have added to the functionality of the property. A new exterior paint job and water-conservation minded landscaping have added to the aesthetics of the property. With sustainability in mind, this project will also incorporate solar panels on the roof, which will generate electricity for use by the residents. Upgrades to the common area amenities are also a focus of this project – with plans for new on-site recreational areas, bbq and picnic areas, and upgraded landscaping.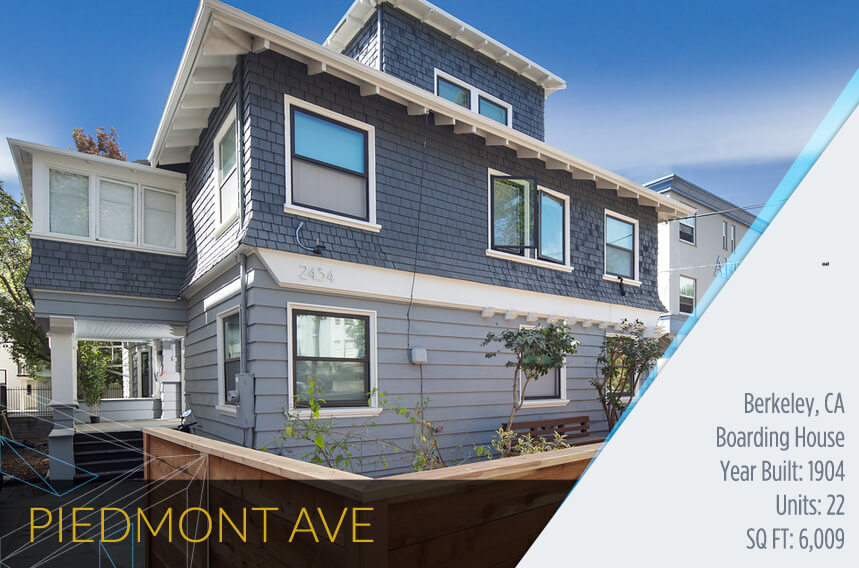 The 4-story boarding house was acquired in March 2016 and fully stabilized after five months by August 2016. We successfully modernized all 22 units of the property by thoroughly renovating both the interiors and the exteriors, taking existing walls down to the studs. The finished product includes a large common living room, modern kitchen with stainless steel appliances, elegant bathrooms with marble finishes, and fully furnished, spacious bedrooms.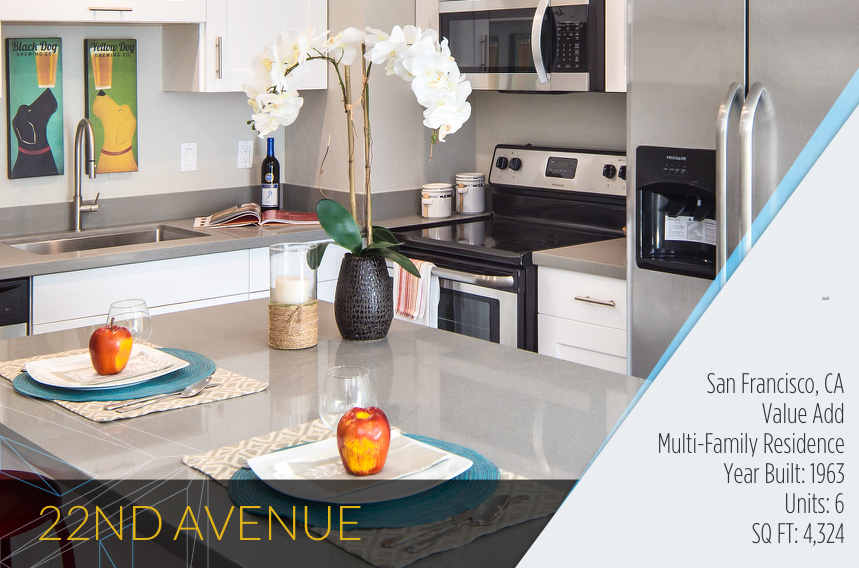 Acquired in April 2016, this property is located in San Francisco, CA, and features 6 apartments with one and two-bedroom floor plans. Upon close of escrow, TCG began an extensive renovation of the building which included the integration of Photovoltaic Solar Panels along with a seismic retrofit of the existing building foundation. One of the highlights of the project is TCG's participation in San Francisco's ADU Program, which included the full conversion of the first floor garage space into newly constructed apartment units.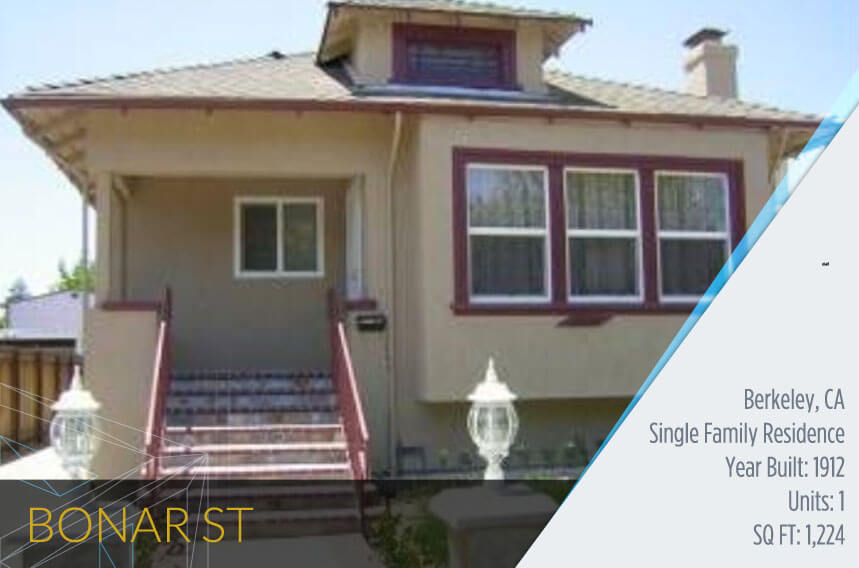 This single family residence was purchased in 2007 in a probate auction and successfully sold in 2008 after a significant renovation scope 20% of its acquisition basis.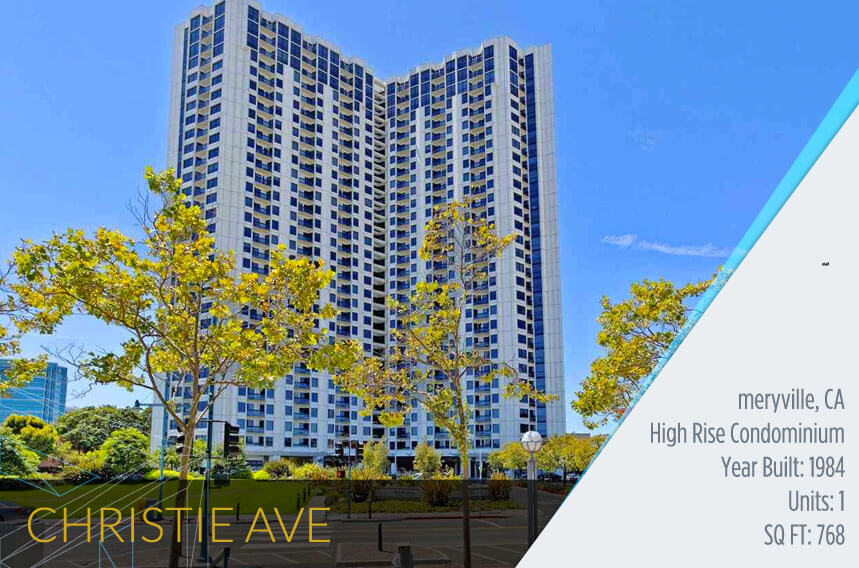 This condo was purchased off-market in a for-sale-by-owner transaction. The asset's interiors were renovated and leased to a long-term tenant.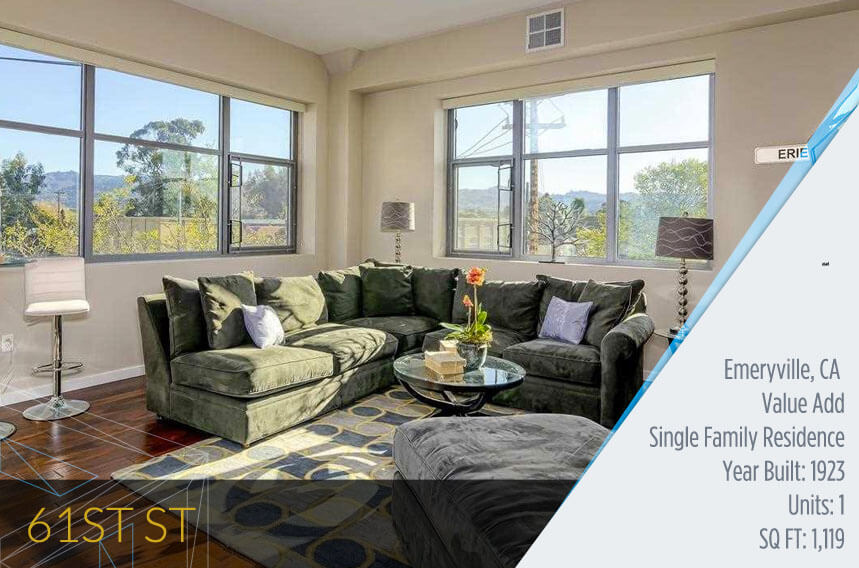 This single family home was acquired in 2006 with high leverage financing terms exceeding 85% of acquisition basis. The asset was sold after 6 later after executing a cosmetic renovation.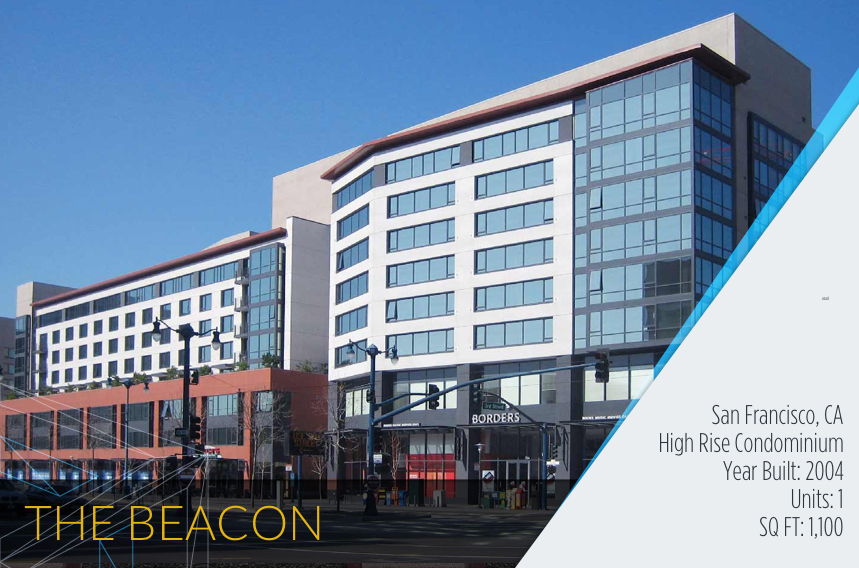 The unit at the Beacon condominium complex was acquired in October 2011 in an all-cash closing at the trough of the market at a basis of just over $600 per square foot. The unit was lightly renovated and leased as an income property for a period of 3 years before it's disposition late 2013 at over $900 per square foot.